Ana Maria Iorga
ANA IORGA: Florii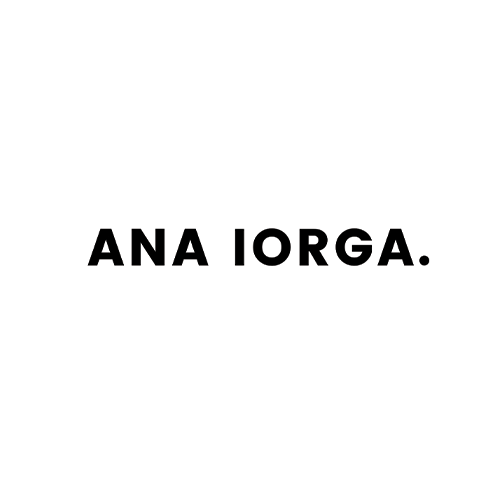 The ANA IORGA FW22 Florii collection is a starter collection for the brand. Inspired by the techniques used in traditional Romanian clothing as well as the freedom brought by the Romanian revolution, this collection explores the designer's heritage and values through 5 couture pieces. The pieces utilize traditional floral elements as well as 3D printing to bring modernity to couture.
Closing Statement
I have always dreamed of becoming a fashion designer. As an immigrant and a child of a single mother, I have never taken this dream for granted or assumed it would be promised to me; instead I have always worked very hard and tried my best. When starting at Ryerson, I thought I knew all about the fashion industry and what it entails. Boy was I wrong! Ryerson helped me grow not only as a designer, giving me the technical tools and knowledge to get where I am today, but also as a person, giving me the confidence and motivation to keep in pursuit of my dreams. Now that we are graduating, it seems life a lifetime ago that we started ; we have seen so many things – including a global pandemic! – and endured so much and I am just grateful and proud to say I have been a member of this journey.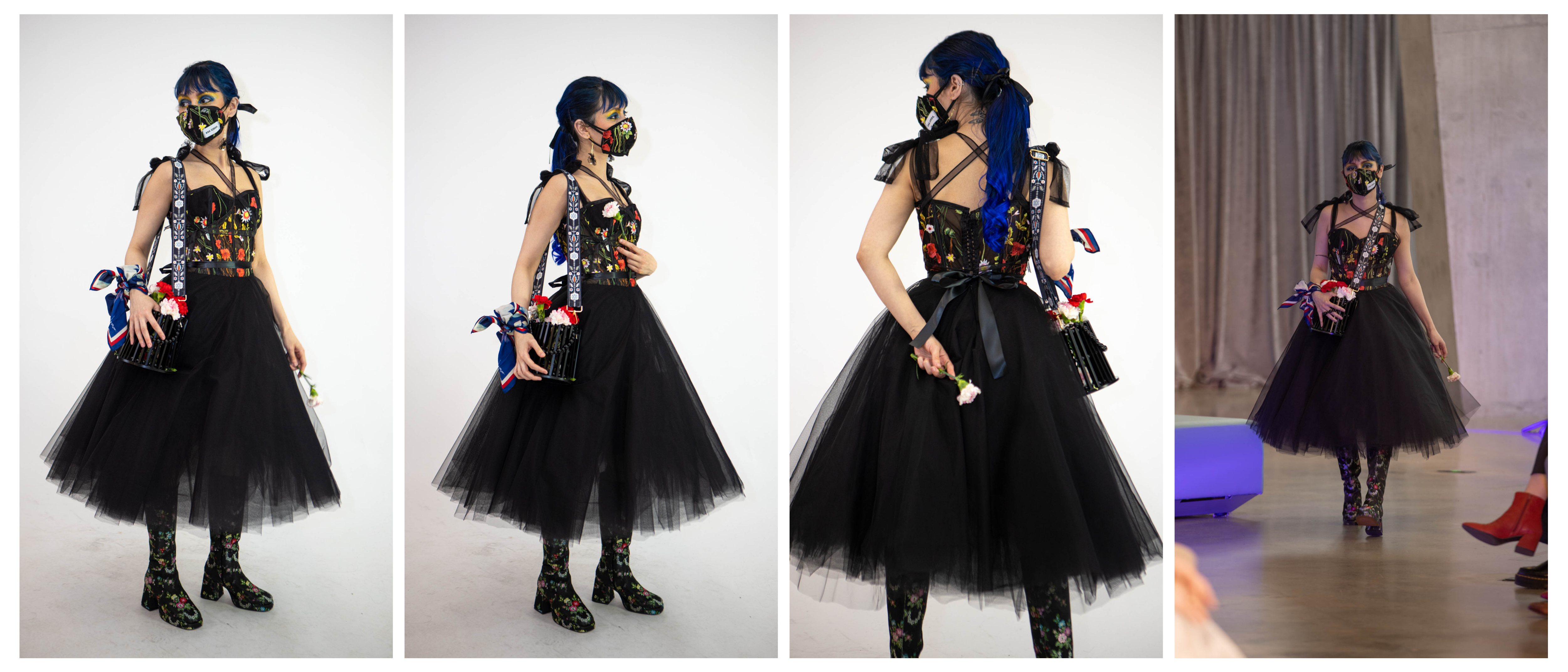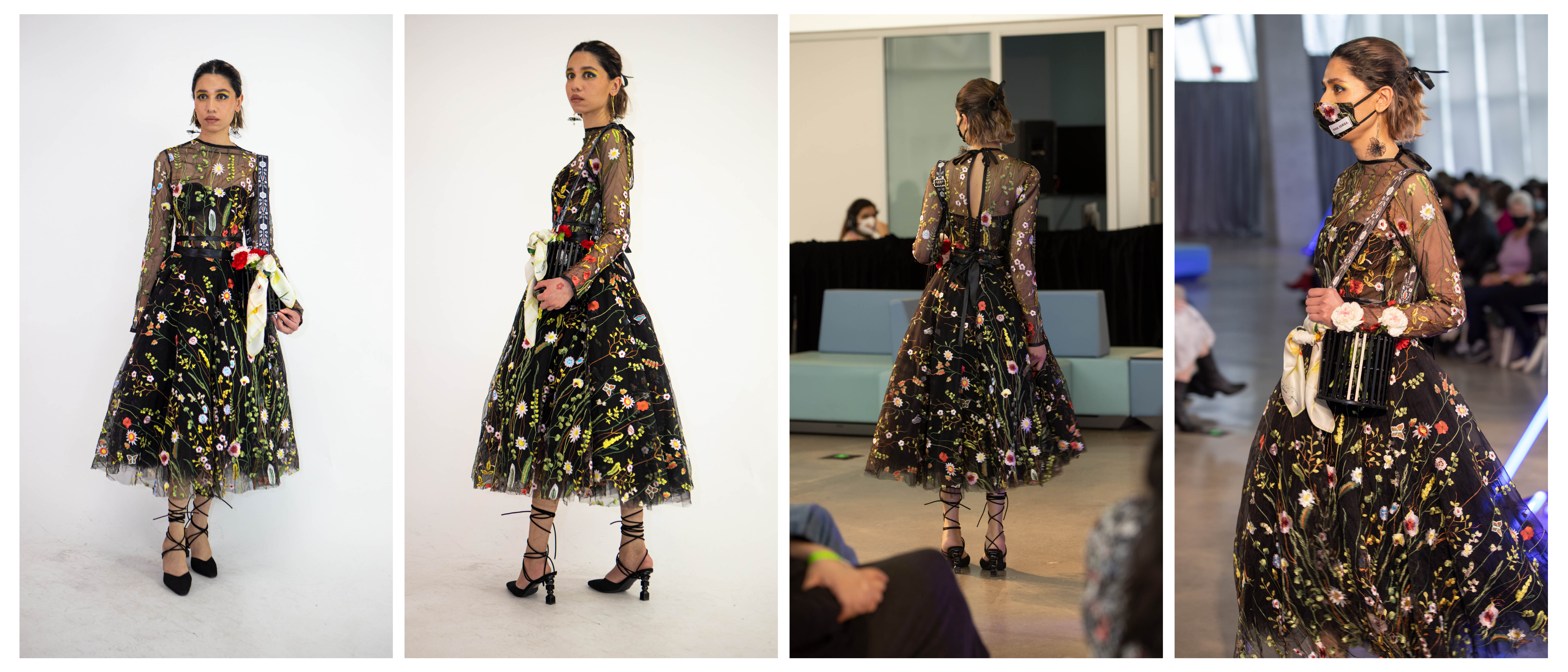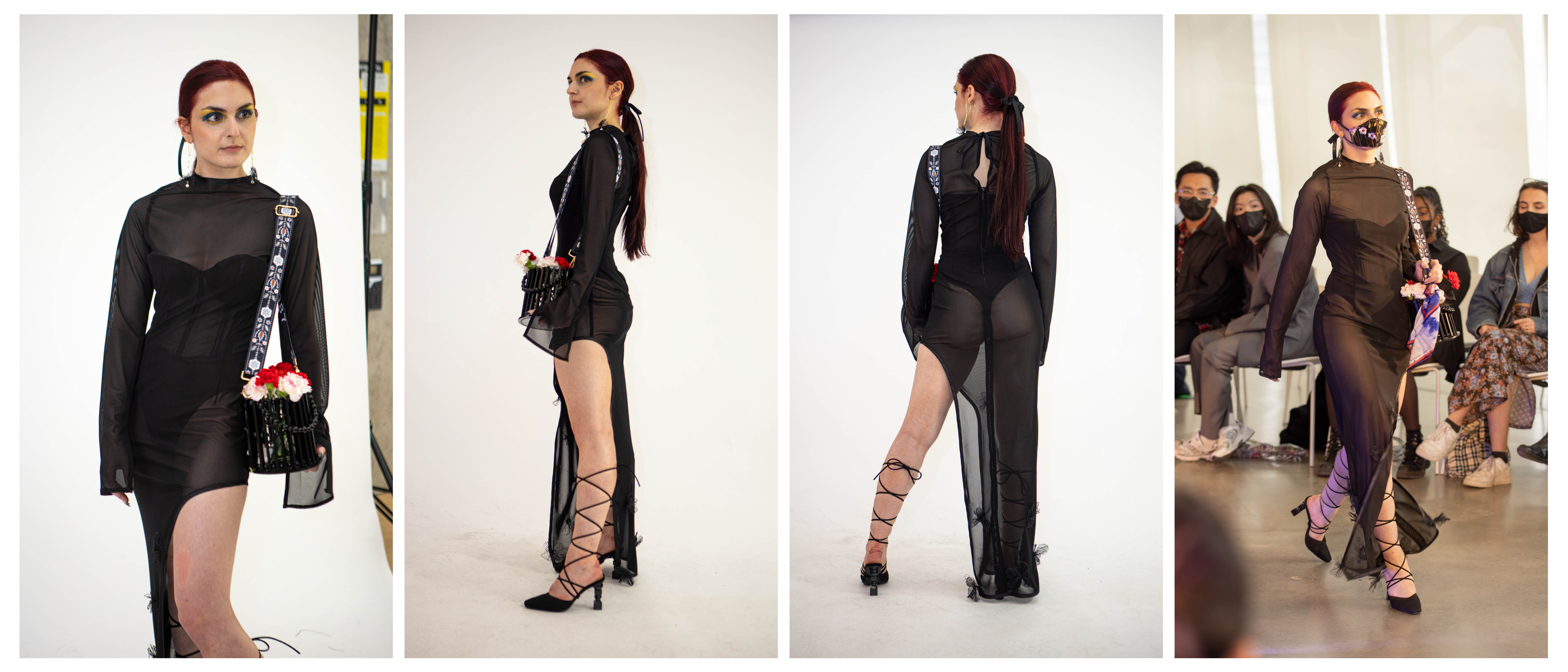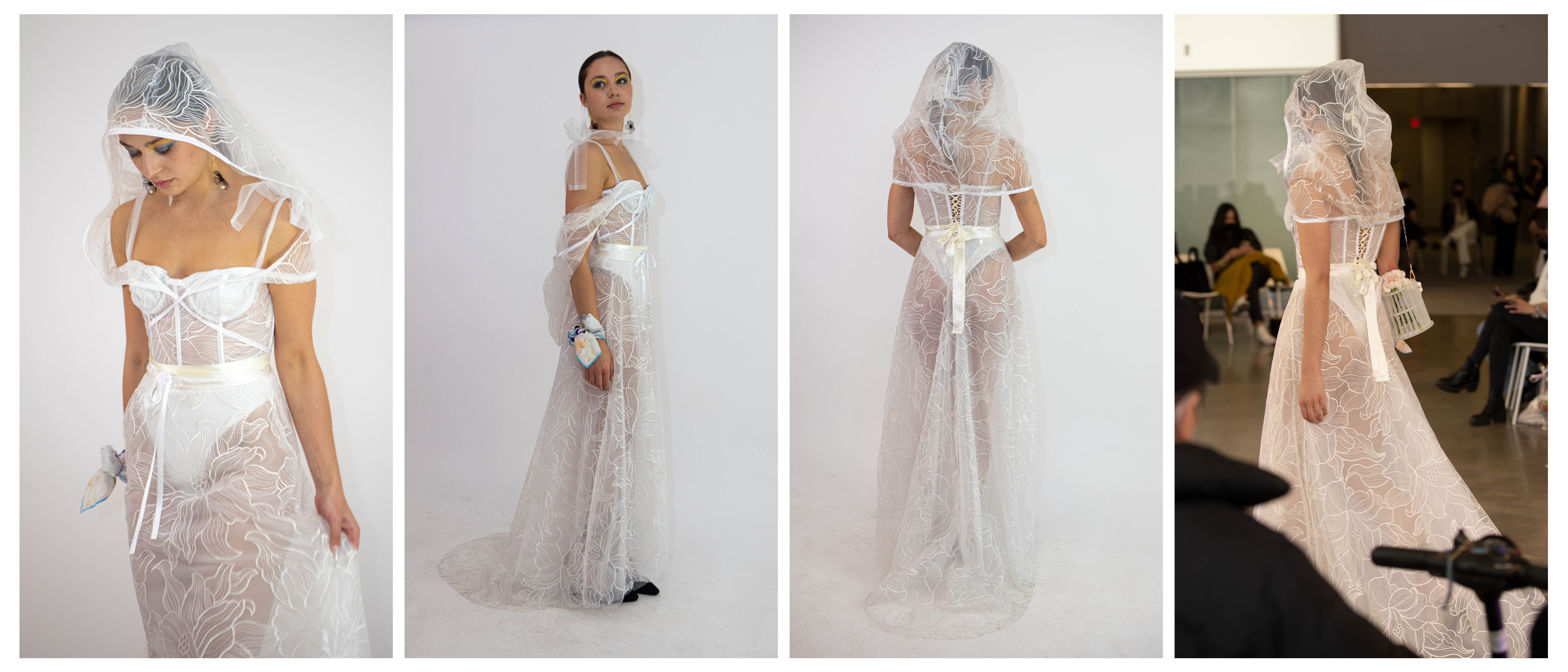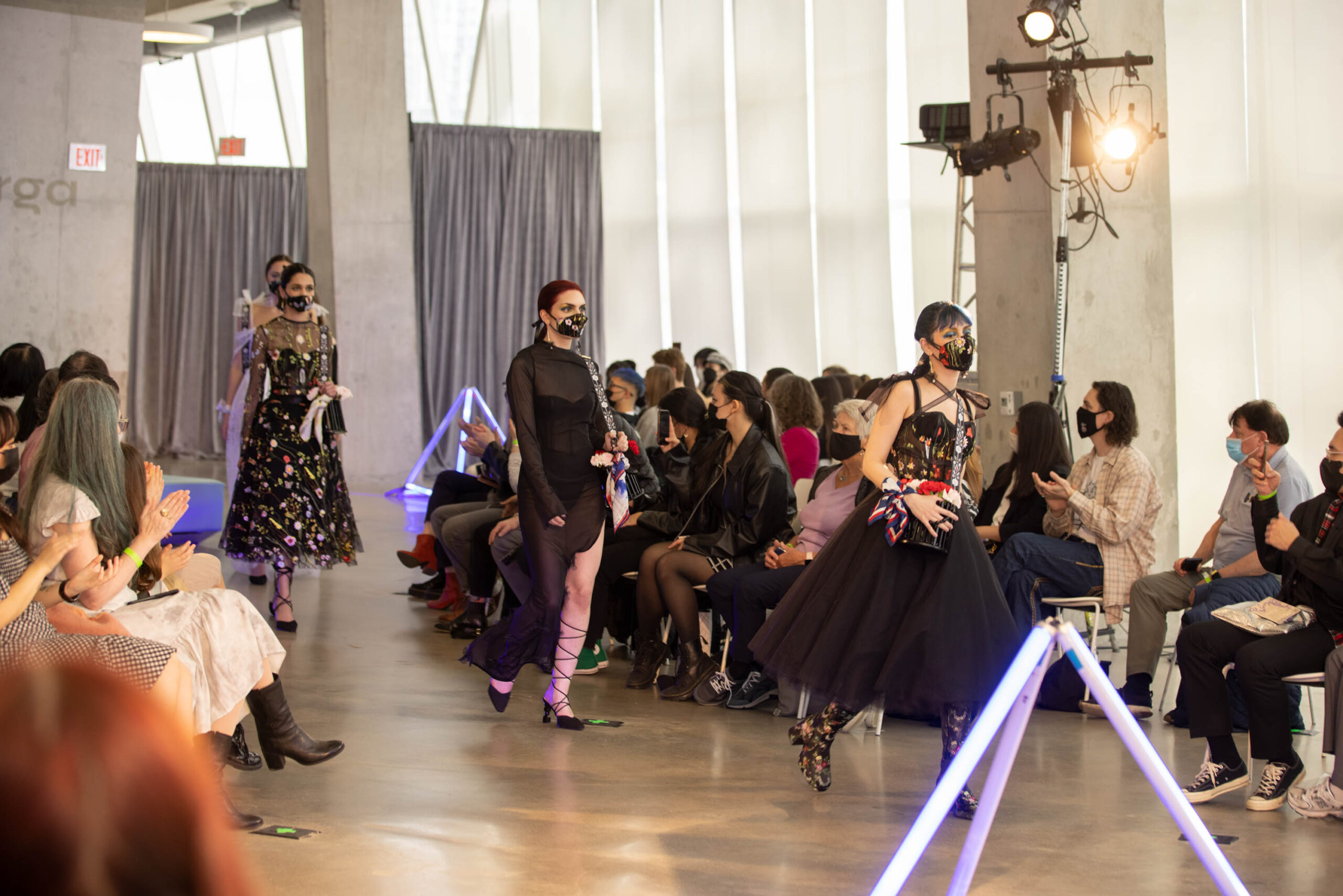 An overview of the ANA IORGA Florii Collection pieces in the Mass Exodus 2022 Ryerson Fashion Show.