Kryselle Effy Cabral
Efy Studio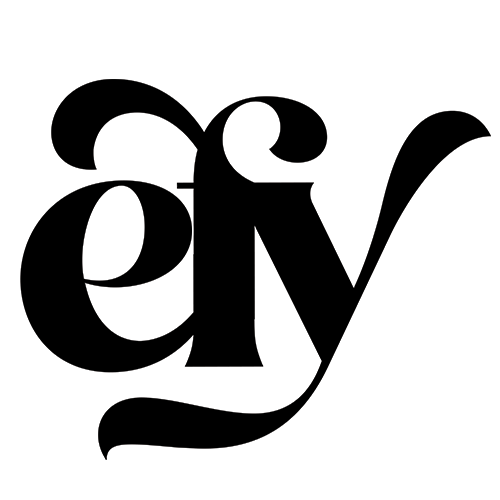 Globalization has given the world greater connectivity and has led to diluted and shared cultures. Sometimes, it results in confusing personal identities.
I grew up in multiple countries during certain pivotal moments in my childhood and youth making it difficult to explain my history. I simply don't know. It can be a blessing and a curse. I have been able to explore other societies in various capacities- from the comfort of my own home to niche experiences in another country. But, this can lead also to identity and aesthetic theft (exemplified by business models like fast fashion), which makes it trickier to "brand" yourself.
Individualism is getting more challenging by the day and one can easily feel lost in such situations. Inspired by this concept, I created accessories that have endless styling possibilities. Thus allowing greater individual expression at a lower cost.
Efy studio brand book. Please pause at each page to read.
Closing Statement
2018 was a year of milestones. I graduated high school. Drove a car alone for the first time. Got into my first car accident. I moved away from home. It was my first time travelling to the west. I started living with my high school sweetheart. I started a brand new academic journey. And throughout it all, I never had a clue what these four years would mean to me as a designer.
I remember attending my very first 3-hour lecture, struggling to imagine how anyone could ever pay attention to school for that long. But soon enough, 3 hours wasn't enough. I'd be lying if I said I enjoyed every second of it. Every moment spent during office hours, every drop of blood from stabbing myself with a sewing needle and every sleepless night catching up on work in the labs created this mindset that I am so content with today.
I believe I have truly evolved in my approach to the design process (and continue to do so). It wasn't an easy process, especially with a global pandemic in the midst. But with the help of those around me, I was able to move past it with creativity and grace. The name "Efy" is a moniker for my middle name "Effy". The idea for this jewelry collection came from a book about chaos theory that decided to look at because it had a pretty cover. I saw a lot of the designs in my dreams.
The best thing my undergraduate timeline has taught me is to keep an open mind. I continue to seek and invite inspiration from the world around me. Curiosity is my greatest skill as a designer and I am excited for what the future holds!