Maxime Chercover
folklore of bats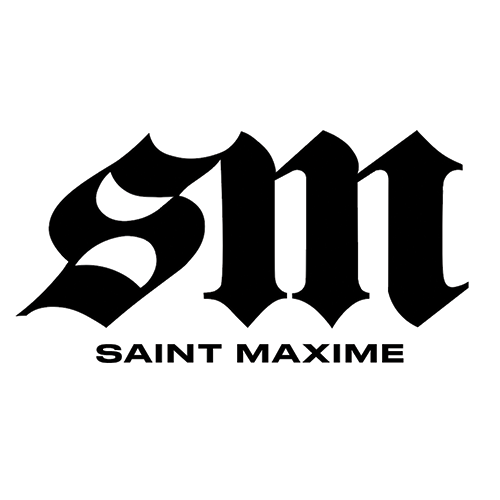 This collection is inspired by the beauty and innocence of bats, despite the negative stigma and folklore that surrounds them. These garments are a tribute to the animals who maintain our environment by pollinating our flowers and fruits, yet are deeply misunderstood. The sheerness and shape of a bat's wing is reflected in these garments. We hope this work serves as a reminder that all species are necessary to maintain the balance of life. Many animals who play integral roles in our ecosystems, have their habitats destroyed by humans everyday.
From the services bats provide the ecosystem, to the sheerness and shape of their wings, reflections of nature arise in this collection. Asymmetrical hems of blouses and skirts mimic the arched points of the bat's wings.
As sustainability is an integral aspect of the Saint Maxime brand, the fabrics for this collection were sustainably sourced. Fabrics came from repurposed, donated, and recycled findings.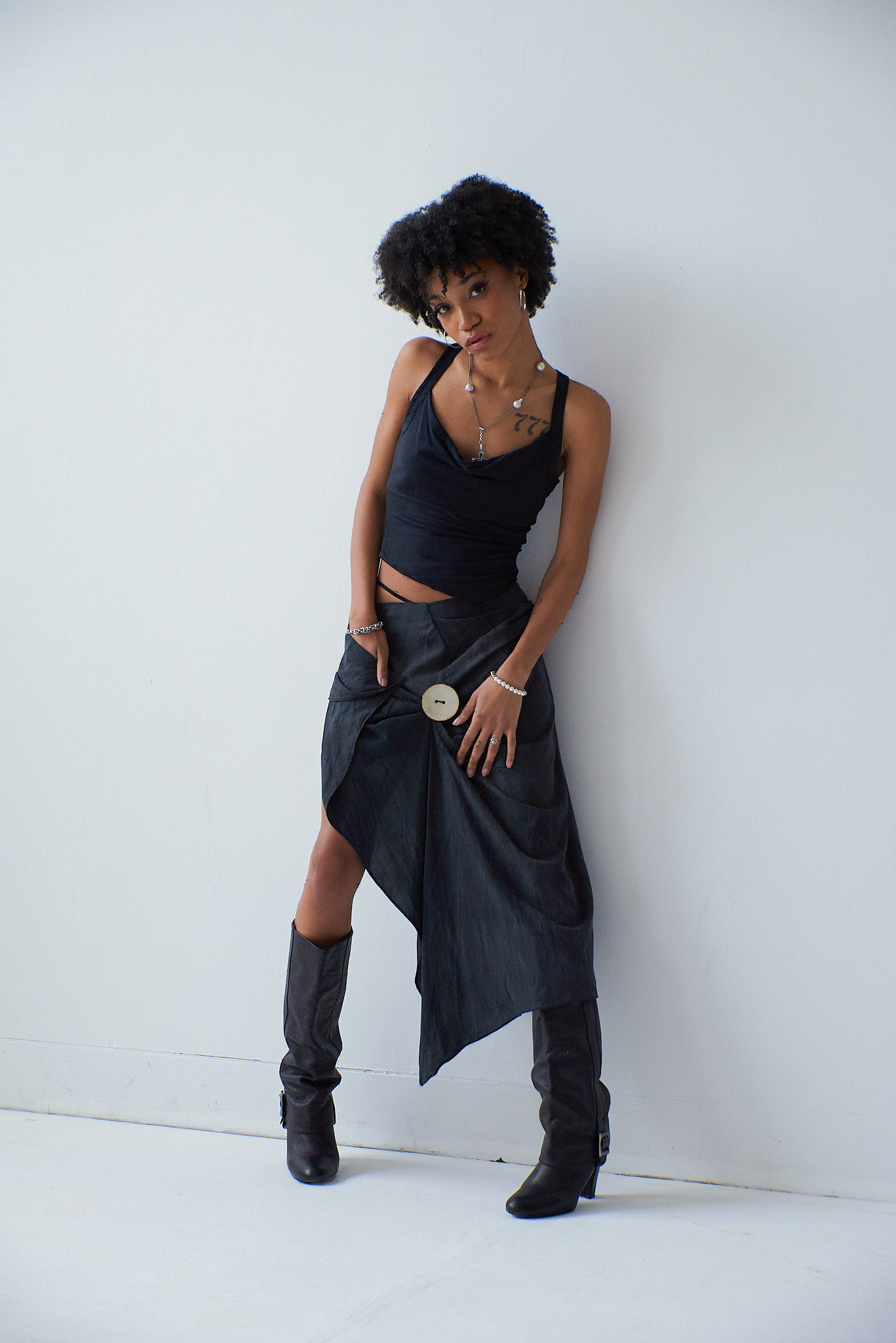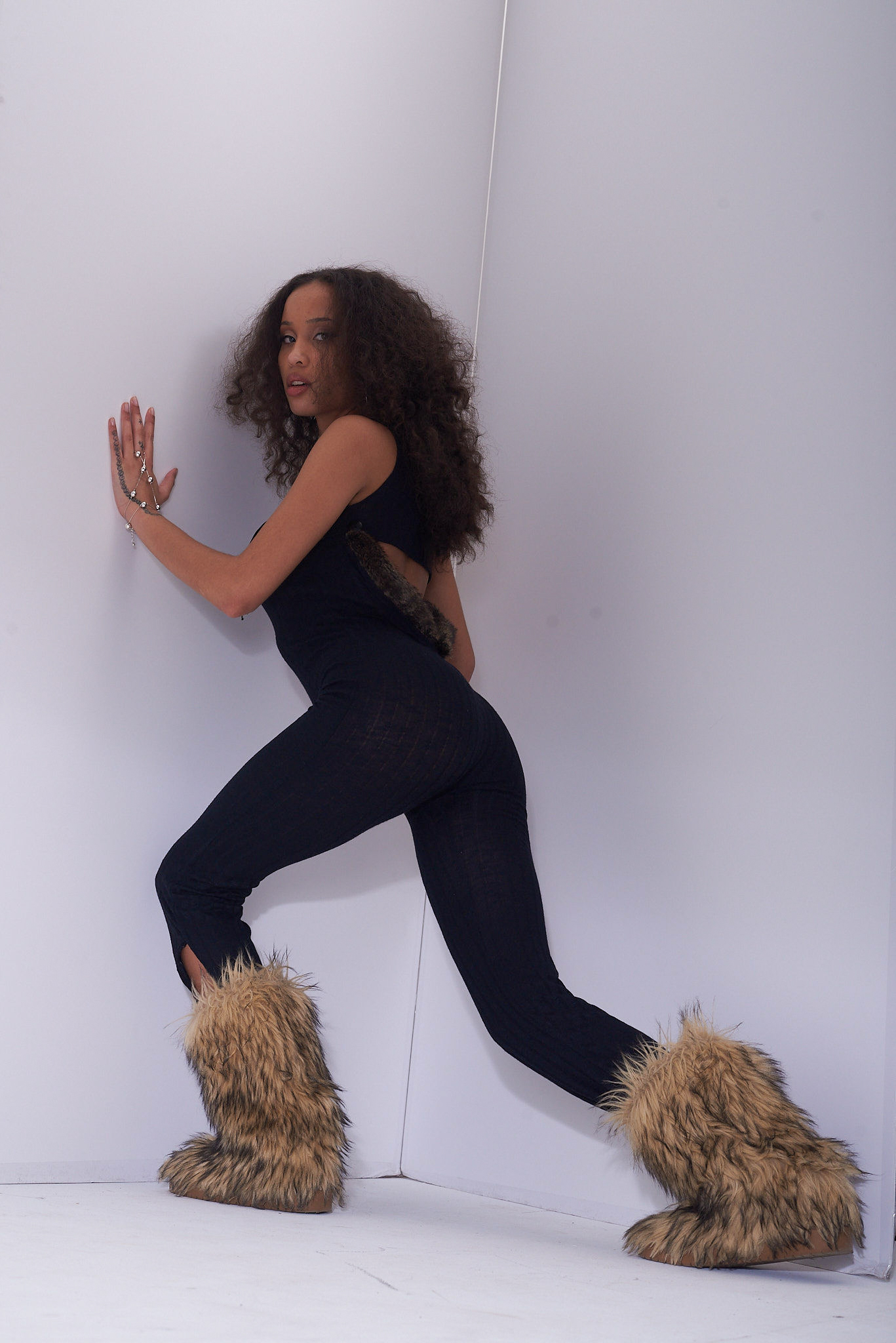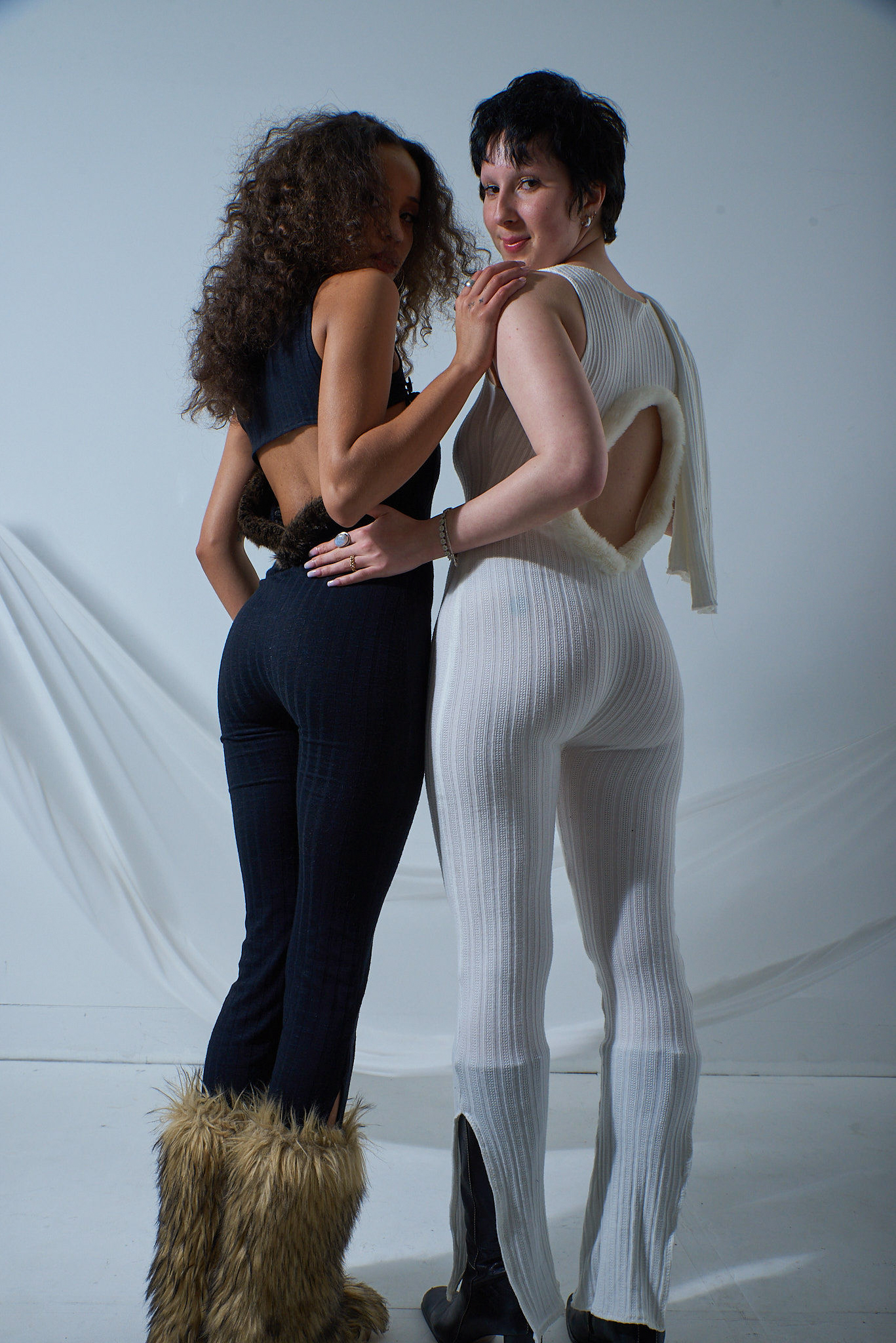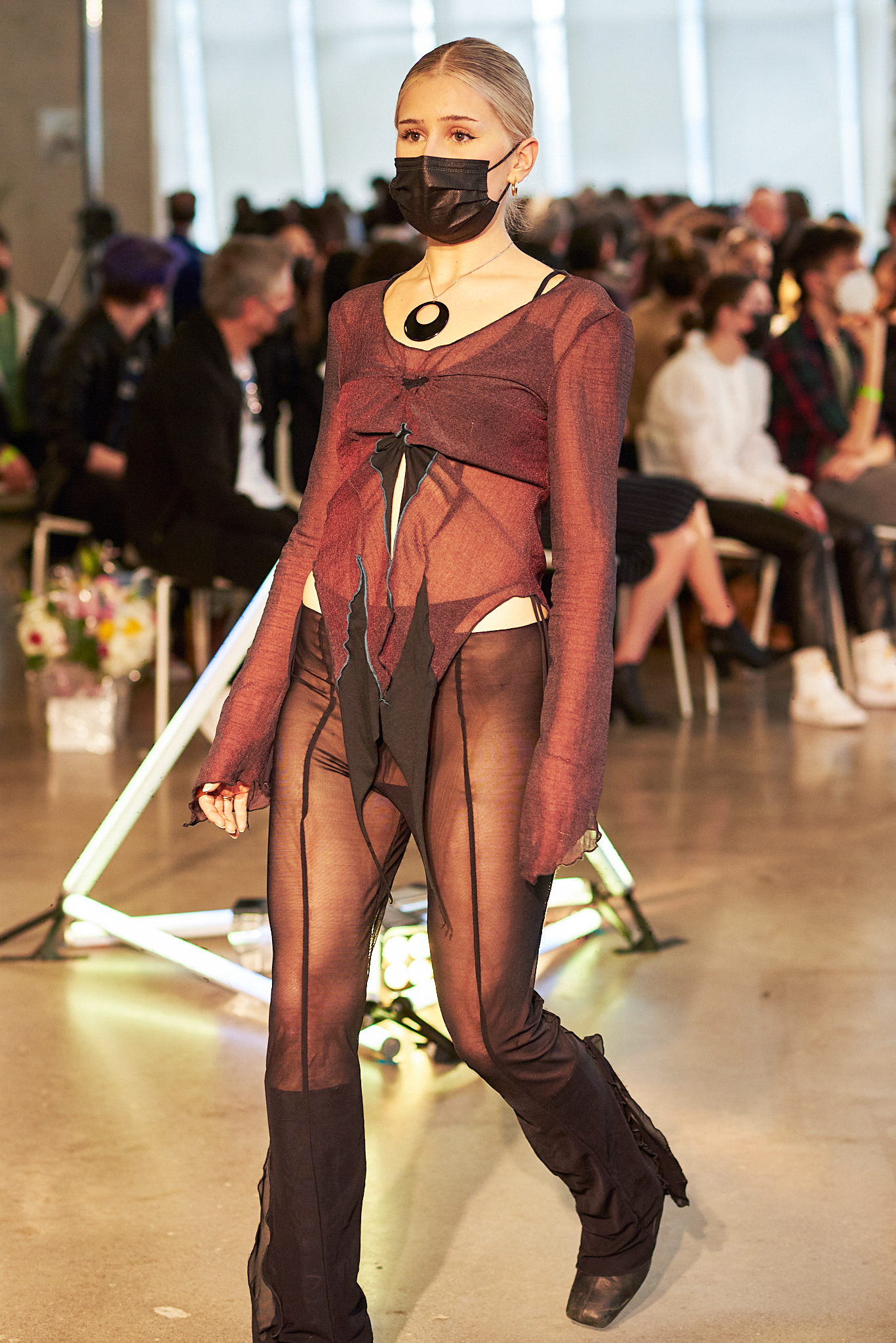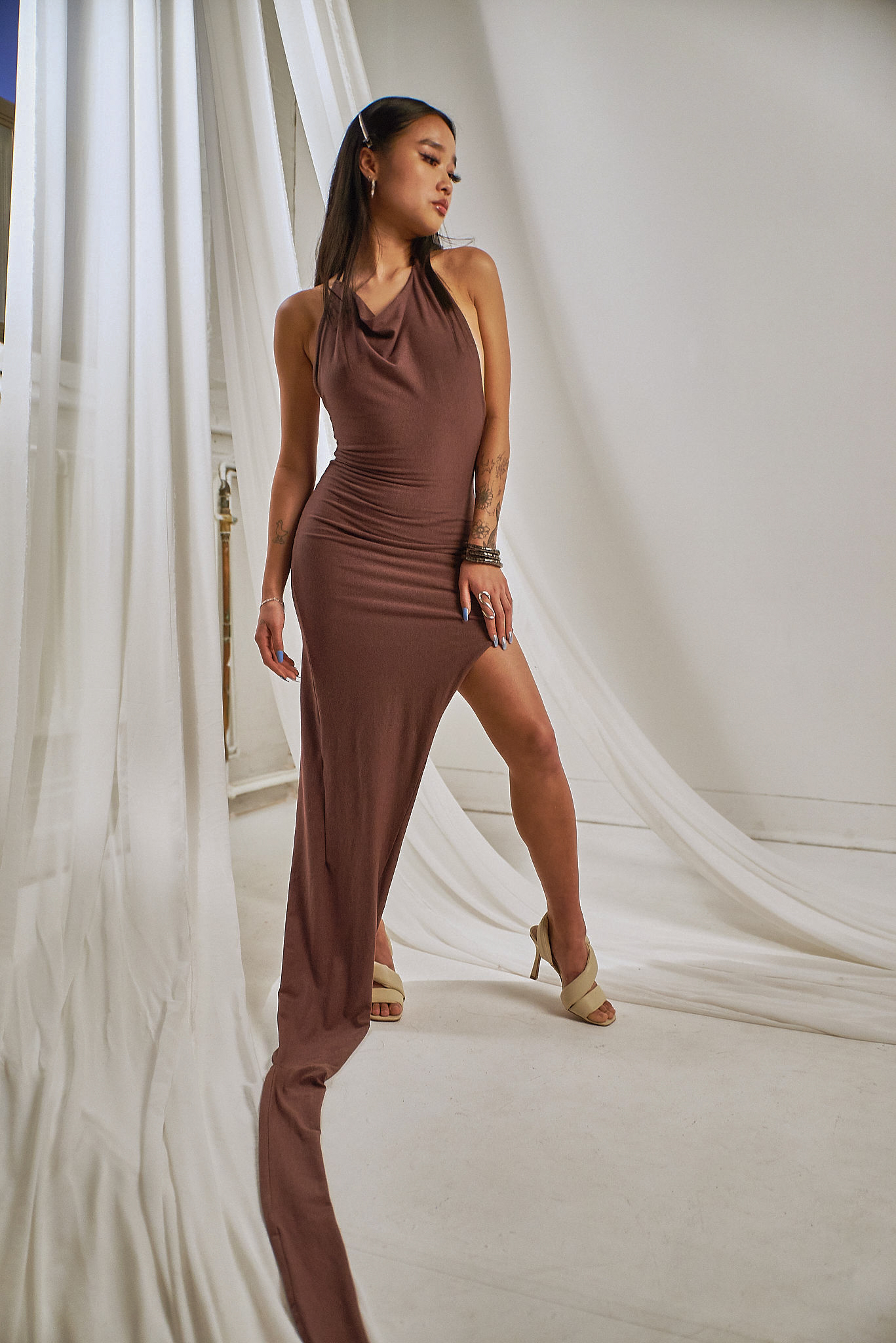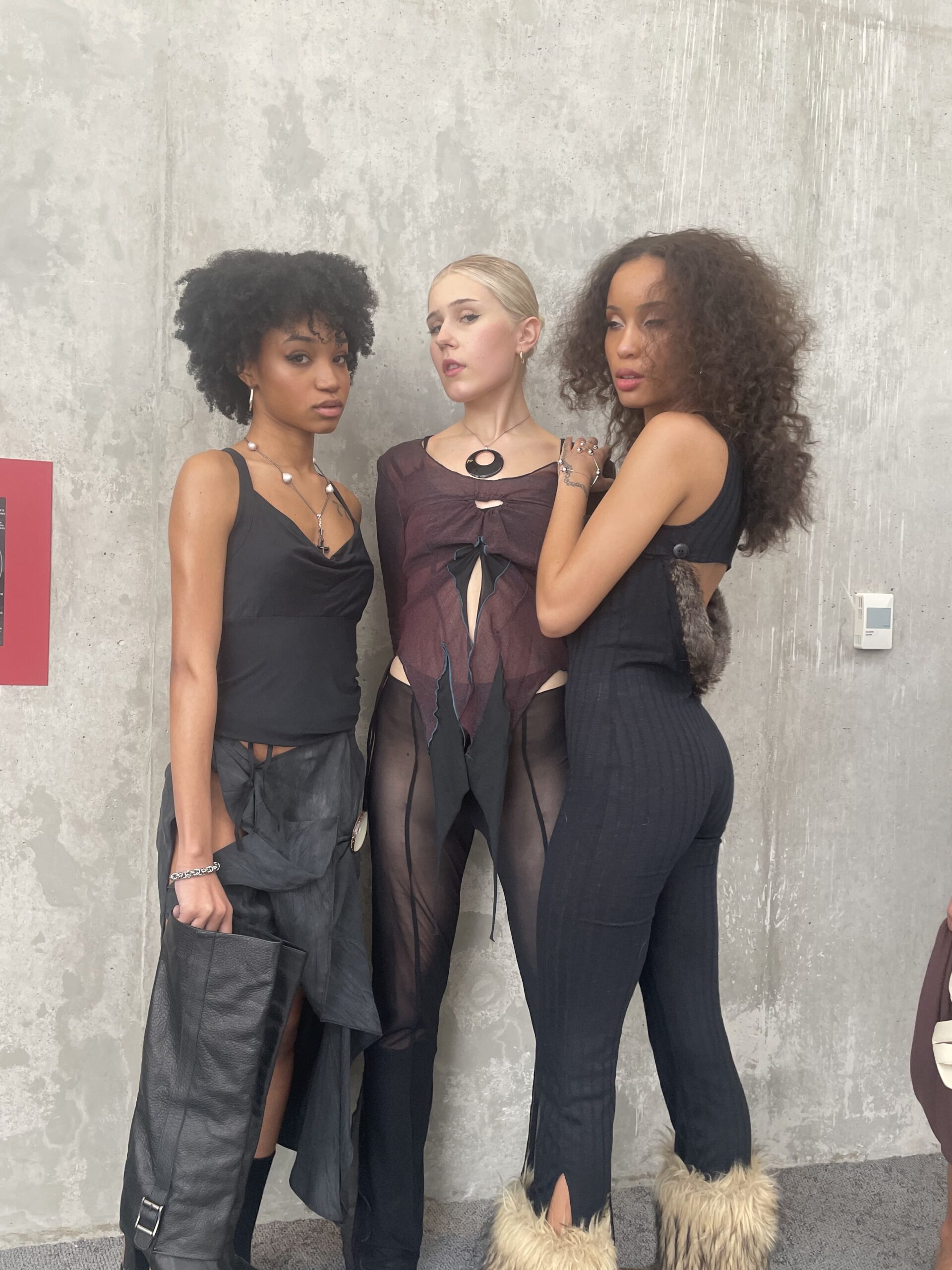 Closing Statement
I came to university knowing that I wanted to study fashion, but unsure of how I would use fashion to make a positive impact in the world. Through studying fashion sustainability at Ryerson, I found my calling. Today, I am dedicated to creating positive change in the fashion industry, through ethical and sustainable design, education, and slow-fashion practices.