Tess Pallister
Decay in a Cycle of Regeneration: I Always Preferred Dead Flowers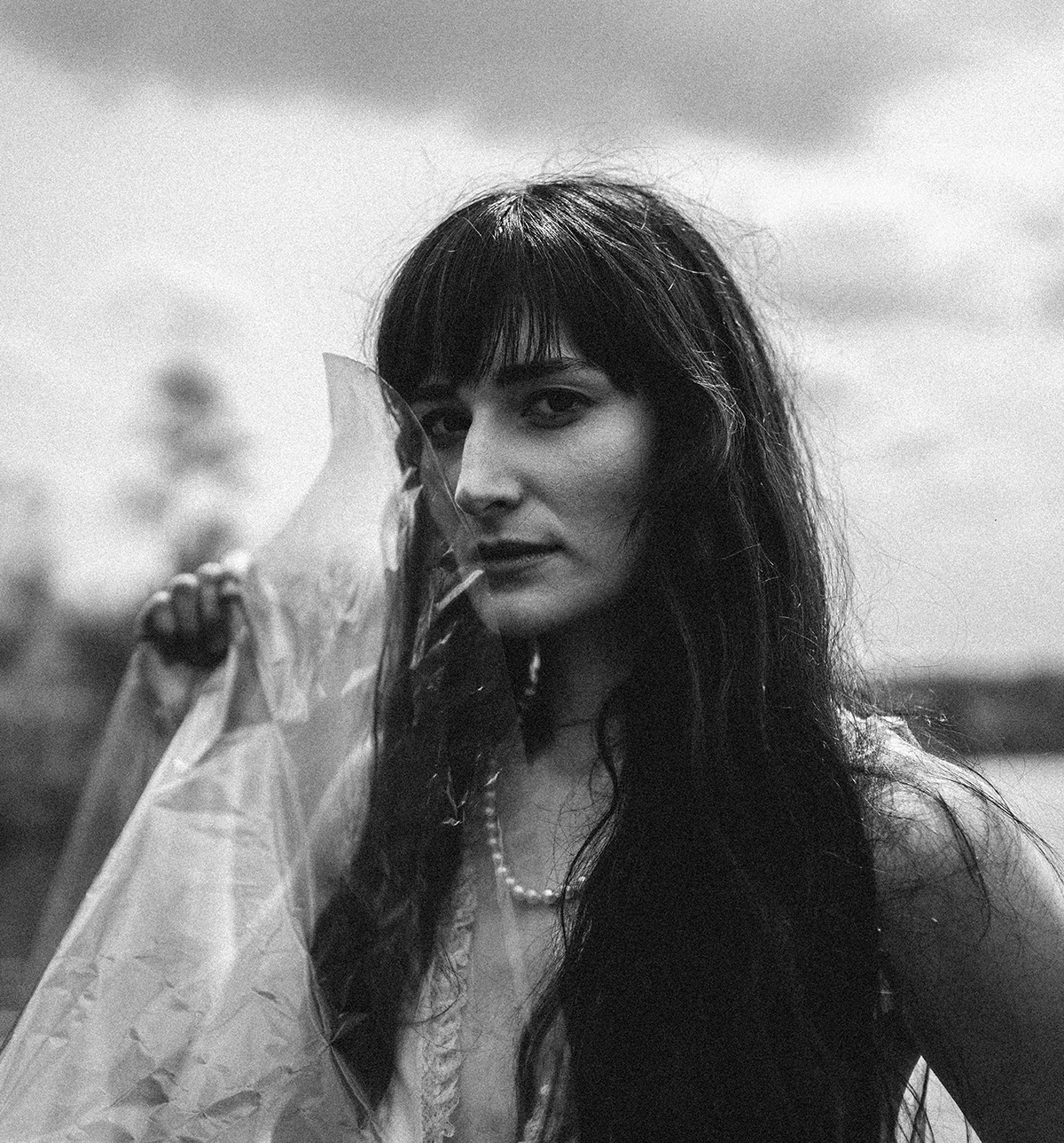 Ouroboros is a prominent symbol which has been used throughout time to represent infinity and cycles, including decay and regeneration after destruction. Decayed flowers can hold their beauty for years after their short-lived period of vibrancy.
Similarly, for fashion all new styles will become old, therefore each outfit was inspired by key styles from different decades:
Outfit 1: 1940s boiler suit,
Outfit 2: 1990s slip dress & 1980s trench coat (not shown),
Outfit 3: 1970s bell bottoms,
Outfit 4: 1950s silhouette,
Outfit 5: 1960s minidress.
All garments were created from second-hand home textiles with floral prints, including shower curtains, lace curtains and drapes, table cloths and bed sheets. To create a subtle decayed look, lace curtains were stained for 24 hours in tea and/or hemlines cut unevenly.
"Snakeskin" was incorporated into the designs through using floral patterned lace curtains overlaying floral printed fabrics. Additionally, shapes inspired by snakeskin were incorporated into the multi-panelled, quilted design. Small copper bee beads adorned snakeskin as inspired by the wasp-covered rotten apple.
Closing Statement
Throughout the program I have gained valuable knowledge in specific design techniques such as pattern drafting. Through the years I have also developed my skills in fabric selection and colour theory which I intended to demonstrate with my final collection. Additionally, the program also encourages us to make sustainable fabric selections which I utilized throughout.